How to Gain More Members and Donors With Your Nonprofit Fundraising Website
In our article about What Makes a Nonprofit Website Successful, we share the vital features which are necessary to include on your organization's fundraising website and donation page. We discuss the importance of adding content which shows your legitimacy, features authentic photography, and shares your clearly communicated benefits & mission. This information is the backbone of your online presence and should feature the main messages that your audience is looking for when they visit your site. It is the quality of this content that will make the biggest difference when it comes to drawing in new members and donors in order to help your organization build for a greater future.
To understand more about the type of content you need, it's important to think about what it is that your audience wants when they visit your site. When potential members and donors don't find what they are looking for, they will often become frustrated and leave never to return again. Give them a positive experience as soon as they land on your fundraising website and donation page and they will want to keep engaging, learning and finding out how to become a part of your nonprofit organization.
What Your Potential Members Want:
A thriving, engaged community
Most people join a nonprofit because they want to network with like-minded individuals. Research shows that "The top membership driver continues to be the ability to network with others in their respective field."
Because this is such a driving factor for drawing in new potential members, consider finding different ways to show off how great it is to be a part of your organization, and how you are involved in your community.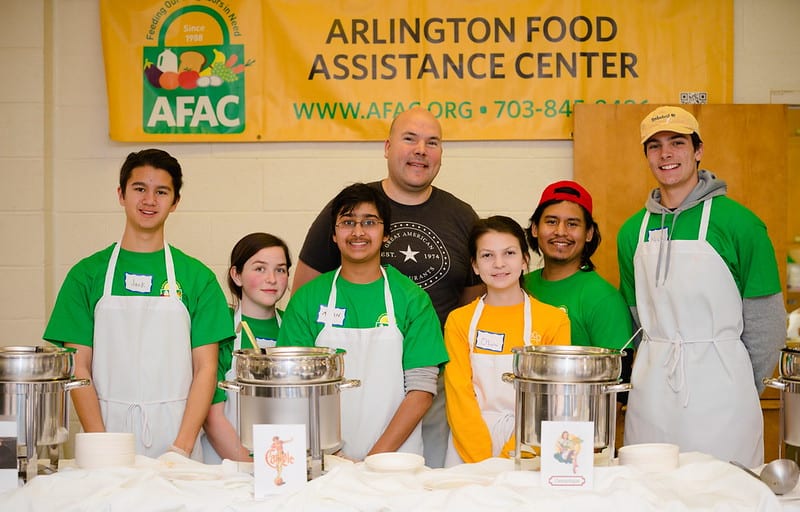 Photos: High quality, bright, and uplifting photos are a great way to showcase your group. Consider the different types of photos you can showcase throughout your website in related areas, such as a group working together, fun fundraisers, or volunteers / members in action. The events page is a great place to continue adding up-to-date photos from get-togethers, community involvement, and other special events.
Testimonials & Quotes: Testimonials not only add to your legitimacy, but they let potential members know how people feel to be a part of your organization. If they read about others' good experiences, they will want to be a part of that too! You can make even more use of your testimonials by using them as featured quotes within related pages such as events, about us, donation page, or even using an exceptional one on your home page.
Easy to find events information
A big part of the experience of networking with like-minded individuals is meeting in person and enjoying doing things together. When potential members come to your website, they want to see what you have coming up and what your past experiences have been like. Having a dedicated Events page on your fundraising website will give visitors a direct link to finding out more information. Make sure to keep your page updated with future events and include an easy way to sign up quickly, while using high quality photos and graphics to draw their attention and interest.
Access to specialized information or educational content
Make your fundraising website a go-to place for people who are interested in diving deeper into your area of expertise by showcasing your knowledge and staying up to date on the latest information. Potential members want to feel that you are a valuable resource and experienced authority on your subject. Industry reports are a great way to show this off.
Another thing you can offer is special online access for becoming a member. You can offer member-exclusive information on your website behind a "members-only" section such as educational webinars, a community forum, or exclusive blog.
Instant access and paying online on donation page
People want things as easy as possible. This is even more true today as we are used to instant access, online shopping, and same-day delivery. If an organization requires that you have to print out a form, fill it out, and mail it in, it will get far less follow through. Online signups on a donation page with simple, secure payment will have a much higher success rate – the easier to find and fewer steps needing to be taken the better. This also provides you with an opportunity to connect with your new members by having something which automatically responds to them such as a "Thank You / Welcome" email or by providing instant access to members-only information.
What Your Potential Donors Want To See On Your Fundraising Website:
To know your mission
Studies show that the most important information that people want to know about a nonprofit before they make a donation is their mission: they want to know what the organization does, and how they do it. Having quick and obvious access to this information is key to getting potential donors interested in supporting your cause, so be sure to make this page easy to find from anywhere on your website. Using clear, concise, and easy-to-understand language in which you tell your story, mission, vision and values will help with your success rate.
To know where donations are going
The second most important information that potential donors want is to know how their donations are going to be used. Users who aren't able to find this information easily on a nonprofit's website can become become frustrated or uneasy about making a donation. Be as transparent as possible with explicit information on the breakdown of where donations are going. Visitors will be looking for this information, and even if the percentage going to certain areas isn't as high as they'd like, they will still think better of your organization and be satisfied that you are not trying to hide anything.
To know your reputation
Establishing your reputation and legitimacy is another important factor when it comes to gaining trust from potential donors on your fundraising site. Including lists of professional associations, endorsements, watchdog ratings, testimonials, and other references will show to visitors that you are a credible organization that can be trusted to do what they expect with their donation. Consider adding a footer with badges that verify your legitimacy from a third-party, with links to their website where users can find more information on your organization from them.
An easy way to donate
Even if you've established that you are a credible organization that the visitor would like to help support, if they are not able to easily find a way to donate they will likely give up and move on. Two of the main aspects of having success with online donations are to provide an obvious call-to-action and streamlining your donation process. An obvious call-to-action would be a button that says "Donate" or "Donate Now" on every page, one that is easily noticeable and takes you directly to a form that is simple and quick to fill out. A simple and quick donation process on your donation page will increase the odds of getting users to complete it, with studies showing that it should be able to be completed in around 4 minutes. Consider what the usual online shopping checkout process is and mimic what users are familiar with in order to make it easier for them to continue without any confusion.
Start Now
With these best practices, small changes can make a big difference when it comes to gaining more members and donations from your nonprofit website.
Does your nonprofit need a new website or website refresh? Design TLC will donate website design and development for one selected education or child-focused nonprofit per year. Find out more here.